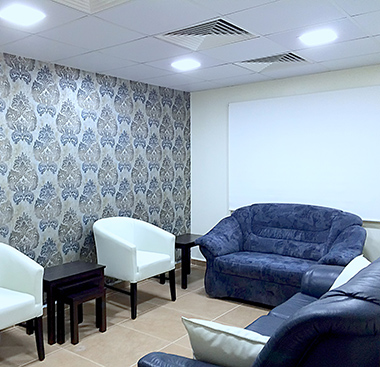 Visiting Hours & Regulations:

The Information Desk at the hospitals Ground Floor (GF) is available to assist visitors in locating the ward and room the patient is staying in.

Visitations are allowed all week days, from 9:00 am to 12:00 pm, then from 3:00 pm to 8:00 pm.

ICU and CCU wards welcome visitors twice a day, from 11:00 am – 12:00 pm, then from 4:00 pm – 5:00 pm.

For the sake of the patient, No more than 1 visitors are usually allowed into a room at one time, visitors shall be kindly requested to wait in the ICU/CCU waiting salon.