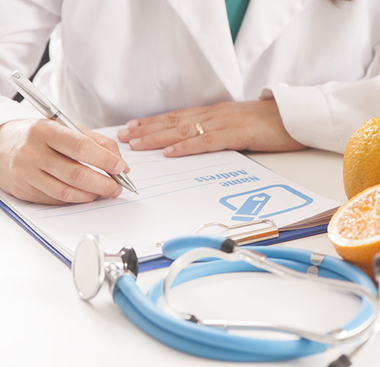 We provide nutritional services to our patients in addition to other medical services by following the international nutrition standards in order to ensure most attainable quality services as well as to increase healthy nutrition knowledge for our patients and community. Our services are provided through a fully qualified Clinical Dietitian:
Planning and implementing nutritional care plans.

Evaluating the effectiveness of these care plans and of the patient/family Education Programs.

Counseling and educating individuals and groups for health promotion, health maintenance and rehabilitation.

Liaise and coordinate with other professionals on the health care team, utilizing effective communication skills in the practice of dietetics.
We at the Nutrition and Dietetics Clinic synthesize the principles of the current nutrition and related sciences and apply this knowledge for optimum patient care.