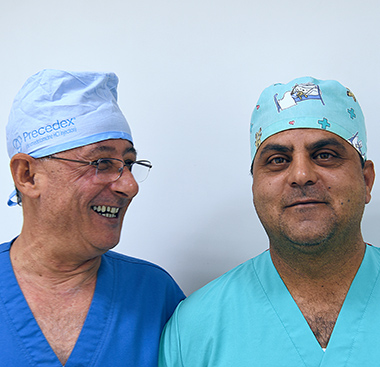 Cardiology:
Cardiology includes the diagnosis and treatment of heart diseases

Internal Medicine & Family Medicine:
Internal and family medicine deals with the prevention, diagnosis, and treatment of adult diseases. It is also devoted to comprehensive healthcare for people of all ages.

Gastroenterology:
Gastroenterology is the branch of medicine focused on the digestive system and its disorders. We provide the services of upper and lower endoscopy.

Pulmonology:
Pulmonology is specialized in the diagnosis and treatment of pulmonary conditions and diseases. We provide the diagnosis and treatment by conducting bronchoscopy.

Neurology:
Neurology treats disorders that affect the brain, spinal cord, and nerves. We provide electromyography and electroencephalography.

Nephrology:
Nephrology is the branch that deals with the physiology and diseases of the kidney. We provide the services of renal biopsy, interventional nephrology and kidney dialysis.

Endocrinology and Diabetology:
Endocrinology is the branch of physiology and medicine concerned with endocrine glands and hormones.

Infectious Diseases:
Infectious diseases is a medical specialty dealing with the diagnosis, prevention and treatment of infections.

Rheumatology:
Rheumatology is the study of disorders of the joints, muscles, and ligaments.

ICU:
ICU is a special department of a hospital that provides intensive medical treatment.

CCU:
CCU is a hospital ward specialized in the care of patients with heart attacks and other various cardiac conditions that require continuous monitoring and treatment.