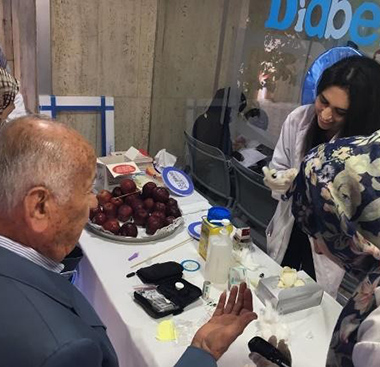 World Diabetes Day
In commemoration of World Diabetes Day, Dalla'a General Hospital and Lions Clubs International held a Diabetes Alert Day on December 2, 2018.

The open day was attended by dignitaries, medical professionals, and members from the community. Over 150 people underwent a fasting glucose test and HBA1C test where 37 individuals tested positive for diabetes.

This event is part of Dalla'a General Hospital ongoing community outreach to promote wellness and healthcare in Saida and South Lebanon.